NBR Forum Spotlight: Intel 10nm Chips Released, Overclock Your Monitor
Welcome to the NotebookReview Forum Spotlight, a biweekly series where we highlight the hottest and most important topics in our forum. The NotebookReview forum is the largest Internet forum dedicated to the discussion of notebook computers, including Macs and tablets. You can sign up for free by clicking here.
Intel 10nm Cannonlake CPUs Released
You didn't hear the news? That's because Intel silently released the first of its "Cannonlake" Core-series processors. Cannonlake is significant for Intel because it's the first time they are using a 10 nanometer (nm) production process. Most of Intel's processors use a 14 nm process. As a general rule, smaller processes result in more power-efficient chips.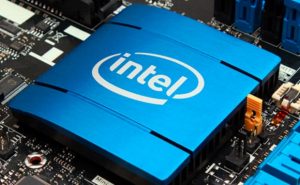 The one Cannonlake CPU Intel has released is the Core i3-8121U. It's a 15-watt dual-core chip designed for use in notebooks. Interesting enough, it doesn't appear to have integrated graphics. Therefore, notebooks sold with it will have to include a discrete graphics solution. You can find details of the chip on Intel's ARK site.
(Special thanks to forum member capo245 for starting the discussion.)
Upgrading a 10-Year Old Notebook
The year 2008 was a long time ago, but there are still computers running today from that era. Take, for example, notebooks based on the Intel GL960 chipset. With over 252,000 reads, the GL960 Chipset Processor Upgradability thread in our forum is still going strong. In short, notebooks based on the Intel GL960 chipset have the potential to be upgraded to a Core 2 Duo processor; notebooks with that chipset typically came with much less powerful Pentium chips. If you have an old GL960-based notebook lying around, it might be worth asking in the thread if yours can be upgraded. Core 2 Duo chips can be had for a few dollars on eBay.
(Forum member michacerboy probably didn't think the thread would still be going a decade later, that's for sure.)
Liquid Metal Safety Guide
In our last Forum Spotlight, we discussed the benefits of using liquid metal as a thermal paste replacement. We also explained some of the dangers associated with it. This time around, long-time forum member Falkentyne took the time to write a safety guide to applying liquid metal. It goes through good practices, such as using a foam barrier to prevent liquid metal runoff from ruining your notebook.
Where Do You Buy Your PC Games?

Online gaming isn't getting any less popular. The question, posed by forum member RicardoTeixeira, is where do you buy your games? One of the answers predictably missing from the responses received was traditional stores. The most popular stores in the responses were:
Overclocking a Notebook Monitor
Most notebook displays run at a refresh rate of 60 hertz (Hz). That means if you're playing a game, only 60 frames per second (fps) can be shown at a time. Any more than that and the picture will appear to tear, which is visually unappealing.
It's now possible to "overclock" your monitor and increase its refresh rate beyond its rated specification. Forum member margroloc took the time to put up an extensive guide on doing so. All the pros and cons are listed out.