Finding the Best Laptop for CAD, 1080p vs 4K, and Alienware Bloatware in the Forum
Should 1080p remain the best choice for laptops or is it time to consider 4K? Is it even worth trying to upgrade a laptop CPU? Does Dell pack too much bloatware into Alienware notebooks?
You'll find the answers to these questions and more in the NotebookReview discussion forum. It's an invaluable resource for notebook buying advice, personal tech troubleshooting, and discussions centered on all things computing, especially PC gaming. Here's a roundup of the latest trending topics and buying advice.
And if you haven't already, considering signing up. You'll find no better and welcoming collection of knowledgeable members and moderators.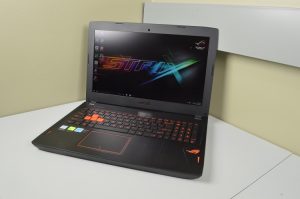 If you plan to buy a notebook that you'll rarely ever use without being plugged directly into an AC wall outlet, is it bad for the computer? Should you get a laptop with a removable battery? And what about devices that come with a non-removable battery—are there any drawbacks? Not according to ASUS customer care, who said operating a laptop with a dead battery will cause no harm to the CPU. If you've got any experience or advice, put your two cents in here.
One NBR reader came to the forum asking advice on which ASUS laptop to buy for best budget, screen, and video editing capabilities—only to be told "none of the above." Seems ASUS has a "horrid" rep for customer service and long-term dependability, and even if it were affordable, the suggested alternative of MacBook Pro seems not to enjoy very good word of mouth for heavy editing. Hence, the tried-and-true suggestion: Dell Latitude E5470, which can be nabbed at discount with added i7-6820HQ and 1080p matte IPS screen.
If you had to make a choice between buying a laptop with a 1080 display or 4K display at the same price, which would you choose? The "tl;dr" answer: 4K. Not only does 4K provide for significantly more crisp resolution, but display scaling can also be leveraged to render back to 1080 if your eyes find 4K text difficult to read. Yet there are some hiccups, according to NBR users, such as the hit-and-miss nature of Windows scaling. There's also the issue of "true 4K" vs. RG/BW Pentile displays, also known as "not true 4K." Best solution for the shopper who doesn't want to take a gamble: visit your nearest big box store and look at the screens in person.
Do you really need to drop extra money on a "rugged" laptop if you plan on using it outdoors in sub-32-degree weather but aren't exactly going to expose it to the elements? According to NBR forum experts, that "32F" label is really only there because the laptop hasn't been tested in conditions below 32F, and shared experience shows most laptops capable of performing well below that temperature—however, laptops with HDDs have internal moving parts that could be impacted by subzero temperatures, so take precautions. Read the full conversation here.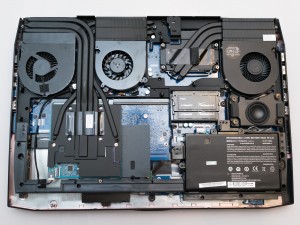 Should you upgrade the CPU in your notebook, or simply spring for a new machine? This is the question raised by one NBR forum user, who was considering upgrading the stock I5 4340m (dual core) in his Clevo W370SS with an I7 4702mq (quad core). After discussion about heat likely becoming an issue, the OP opted for the latter solution—but if you're faced with the same decision, this thread should help you arrive at your own.
Are there any alternative platforms out there better for gaming than Windows 10? Most NBR forum users who responded said Win 10, despite some issues, remains the best—a far better option than OS X ("awful") and Linux ("still far behind"). As DirectX 12 graphics require the use of Windows 10, most warn that reverting to Win 7 or 8 will render DX12 inoperable. Get the full details in this informative thread.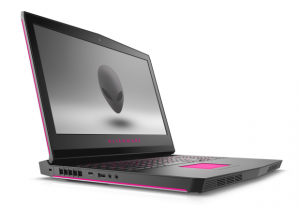 Dell and Alienware drivers are often considered "bloatware" by purists who prefer a leaner gaming experience, but not everyone agrees. According to NBR forum user fiziks, "All the Alienware bloatware are actually tools to help you manage your laptop, or to help Dell provide support in the event you should call in to Dell for assistance. Some of it gets in the way a little, but most of it takes up very little resources." That said, there are suggestions for certain applications best left uninstalled. Read this thread to find out more.
Which Eurocom laptop build—the Tornado F5 or the Sky MX5 RS—is more appropriate for a university student seeking long battery life, longevity and portability? Users gave the Tornado the edge with respect to build, but minus points for low battery life (just a little over 2 hours). For deeper comparisons between the two laptops, check out this illuminating thread.
The NBR forum is a great place to troubleshoot computer performance issues, as proven by a post from one user reporting a "Failed to create texture!" following the launch of gameplay. Numerous suggestions were given, from reducing game memory requirements to downloading games directly from Steam, all to no avail. If you've got any ideas for workable solutions, chime in with your feedback on this conversation.
Static discharge was identified as a possible culprit in one user's post about a ThinkPad W520 suddenly shutting off when moved, which led to others sharing their stories of similar experiences. The most likely solution involved a simple re-seating of the RAM (removal and plugging back in). Have you had a similar experience? Share your solutions here.