Acer Aspire S13 Preview: Priced Right with "Just in Case" Performance
Most users don't need a thousand-dollar device most of the time. Most everything is done online these days, where even crappy smartphones suffice. But sometimes a little power is necessary to process through a presentation or high-resolution video. Sometimes the toils of office life demands more than a tablet, smartphone, and cheap notebook can provide.
But why should users have to buy a thousand-dollar machine for these infrequent moments? It seems unreasonable to pay top dollar "just in case" you need a little oomph.
Acer might have the answer in the form of a relatively inexpensive device that offers a great combo of price and performance. Specifically, a quality thin-and-light notebook featuring a sixth-gen Core i processor, the Acer Aspire S 13.
Starting at $699, this Windows 10 machine ships with either a Core i3, i5, or i7, all with Intel HD Graphics 520, up to 8GB of RAM, and an SSD up to 512GB. It has a 13-inch IPS display with a 1920 x 1080 resolution. There's a white touch-enabled S13 (up to 10 points), and a black non-touch version.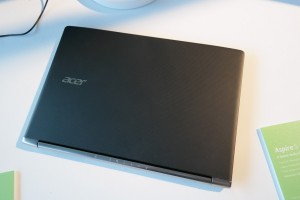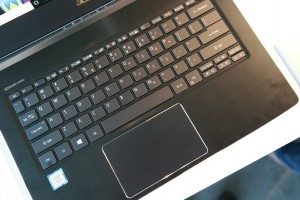 Acer was vague on which system costs $699, but NotebookReview's quick hands-on time with the Aspire 13 revealed whichever configuration to be a quality device. It's not the thinnest, but it's still thin, measuring 12.87 x 8.98 x .57 inches and weighing 2.86 pounds (non-touch) or 3 pounds (touch). Its display looked attractive, and we especially like the inclusion of USB Type-C, in addition to the two full-sized USB 3.0 ports, SD card reader, and a full-sized HDMI input. The combo of full-sized and Type-C USB is a winner in terms of both legacy accessory support and a future-proof design.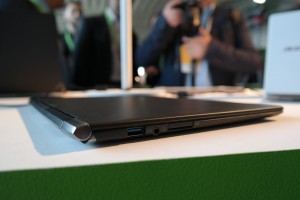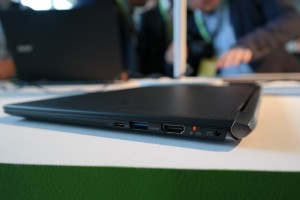 The build quality was also impressive for a machine in this class, and it feels solid, with a sturdy display hinge. The keys were well-spaced, but also a bit mushy for our liking. The large touchpad might help us see past that. So too could the battery, if Acer's 13-hour claim holds true.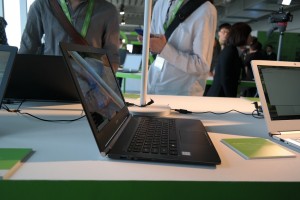 Unlike the liquid-cooled Acer Switch Alpha 12 announced alongside it, there's nothing distinguishing about the Acer Aspire S 13. But that's not a bad thing. As computers become more of a commodity, we'll take a decent machine at a great price any day. We love value in our notebooks, and the Acer Apsire S 13 is shaping up to be a good buy for those that feel the same. This could be a great "just in case" machine.